Our Vision
Wellington's philosophy is reflected in its motto – "Caring Striving and Learning". All students have the right and the ability to learn so that they may develop into life long learners and valued members of a multi-cultural society. The college believes that students should have a positive self image and seek excellence in all areas of endeavour.
Emblem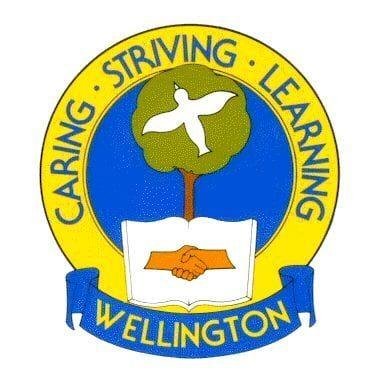 The original College emblem first appeared in 1988 as the result of a community competition. The design was an amalgam of two winning designs. It features the College motto "Caring, Striving, Learning".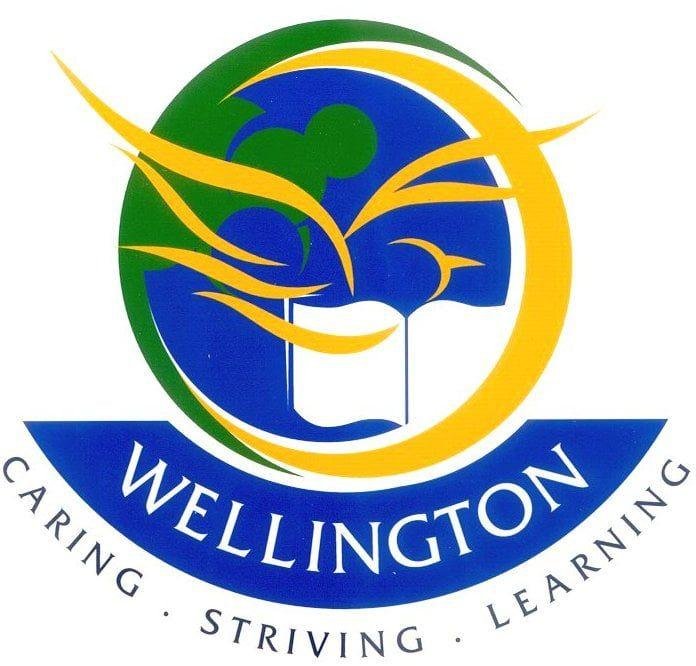 In 2002 the College Council decided to update the design of the emblem without losing the distinctive features of the original. The Book, the Tree, the Bird and the Motto are major features of this new, more contemporary design that has been incorporated into publications and onto uniform items from 2003.
The Clasped Hands that depict "caring"
The Bird – represents "striving"; and is derived from the Vanellus Plover that still nests in the College grounds as part of its migratory journey each year.
The Book that symbolises "learning"
The Tree – represents the history of Mulgrave which was an area of market gardens and fruit orchards prior to urban settlement.
The Motto "Caring, Striving, Learning". This motto was also the result of a community competition.
College Anthem
Some years ago, in 1995, a group of students and teachers got together to compose the College anthem. The words tell all about our College and the music is pretty groovy – why don't you sing along with us?
We sing it on special occasions like assemblies and Awards Nights. When you get to the last chorus – don't forget to repeat the last line.
"Striving for our best,
True to the college crest,
To satisfy our minds
And achieve our goals and dreams,
Caring for each other
Strangers soon are friends.
Learning how to be ourselves
and Serving society"
"In the Wellington Way
Challenges are met each day
Because there's pride when we work
In the Wellington Way."
"From the Arts to the Sciences
Wellington will excel.
In Sport our houses duel
With honour and dignity.
In green surroundings
The Vanellus goes into flight.
Ships from long in history
Survive the waves of life."
"In the Wellington Way
Challenges are met each day
Because there's pride when we work
In the Wellington Way."
"Here at Wellington
Our futures will be shaped.
Tradition starts with us,
We learn through our endeavour
So when our school days end
And we face the world,
We know that we can depend
On values learned at school"
"In the Wellington Way
Challenges are met each day
Because there's pride when we work
In the Wellington Way."