Instrumental Music
The Instrumental Music Program at Wellington Secondary College is an ensemble-based program, combining orchestral and contemporary styles.
Students are required to attend weekly lessons on a rotating timetable set each term by their Instrumental Music teacher. This means that students are withdrawn from their classroom lesson for one period each week on a rotating schedule so they do not miss the same subject each week.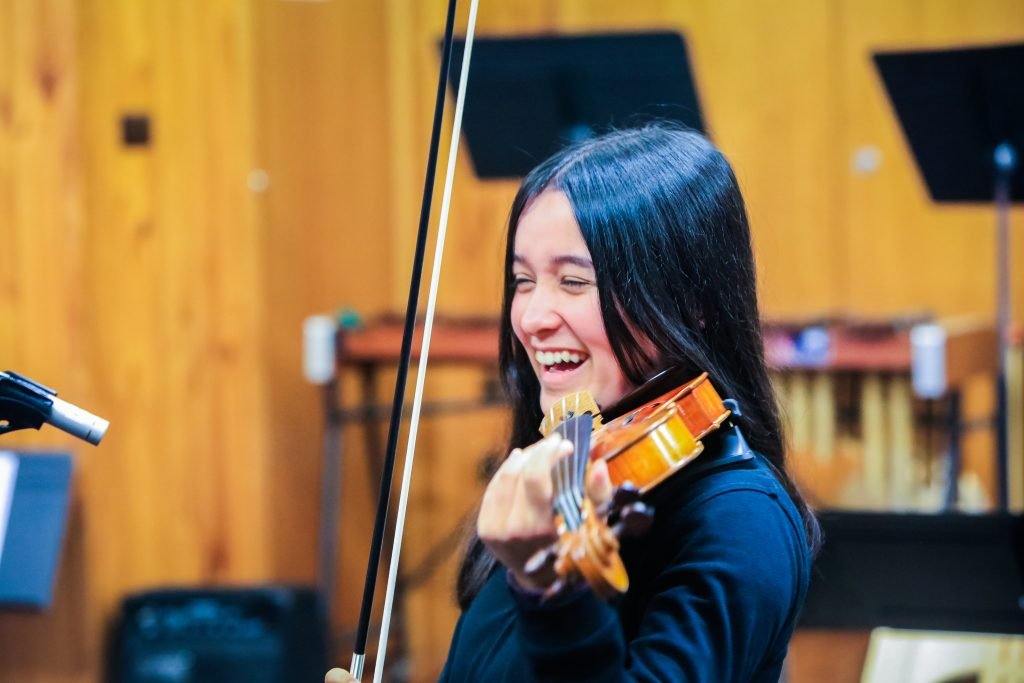 Students are placed in an ensemble (group) such as the String Ensemble, and they are required to attend weekly rehearsals, either at lunchtime or after school for approximately 30 minutes. Playing in an ensemble builds social and team skills; it is fun and each ensemble works throughout the year to perform at two concerts, usually held in the evening in the M.J Putrino Theatre. These concerts allow the students to demonstrate the development of their performance and musical skills to families and friends.
Lessons are offered in the following instruments:
Brass: Trumpet, Trombone, French Horn and Tuba
Woodwind: Flute, Clarinet, Oboe and Saxophone
Strings: Violin, Viola and Cello
Percussion: Drumkit and Orchestral Percussion
Guitar: Classical Acoustic and Contemporary
Voice: All styles
At the beginning of each new school year the College holds an Instrumental Recruitment Night for students and parents interested in learning an instrument. On the Instrumental Recruitment Night students can try out a range of different instruments to see which one might be suitable, and this event is attended by our Instrumental Music staff, along with representatives from our preferred instrument suppliers: Cranbourne Music and Allegro Music. Families are encouraged to purchase their own instruments with guidance from these suppliers.
A competitive and reasonable tuition fee is payable at the start of each year for lessons. The College also has a limited number of instruments available for hire, and an application form is available from the General Office or the Performing Arts Department and must be submitted with a hire payment fee. Details are available on application.